Simplicity 1969 – We're not friends…
I've dedicated this Melbourne Cup long weekend (in our household we're making it a four day weekend!) to sew Spring/Summer tops for me.  Yah for selfish sewing.
First up, a wadder!  I've found out that Simplicity 1969 and I do not get along.
The photo on the pattern envelope looked promising…  A basic top with some nice detail on the shoulders and a loose fit through the body (read here – great for hiding jelly belly).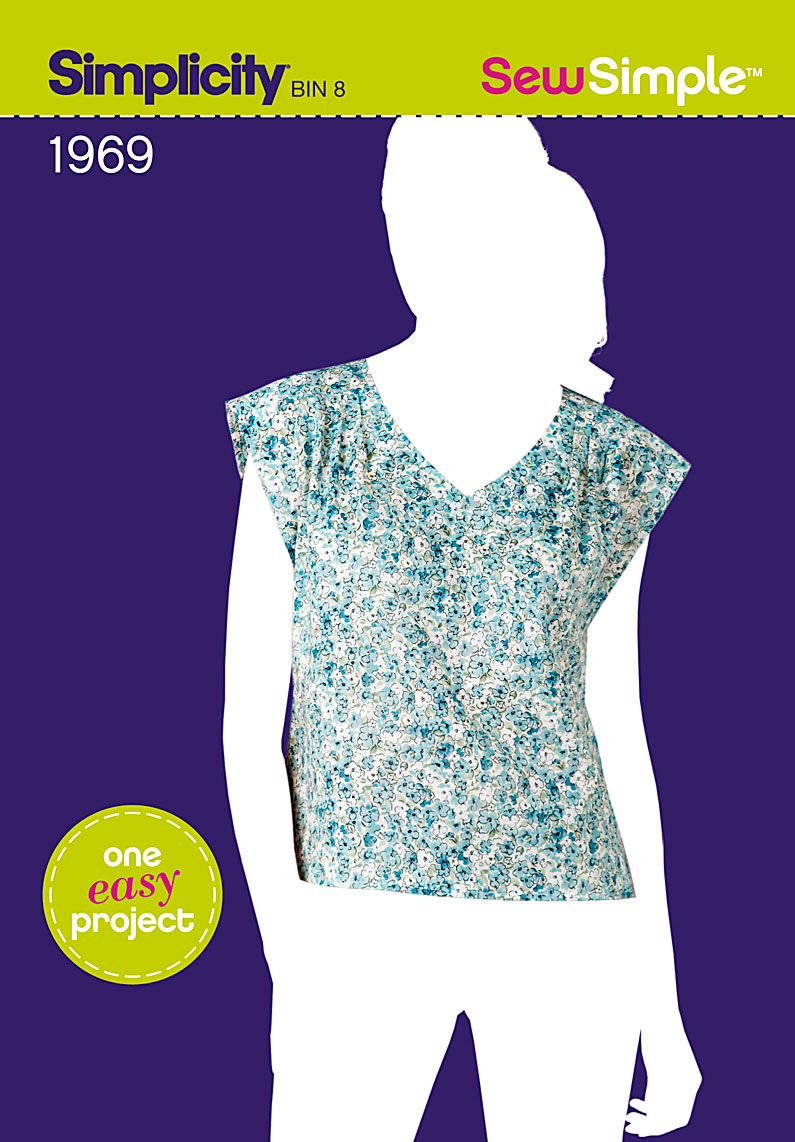 Dixie's version looked great, and I look like I'm wearing an over-sized maternity top with 80s shoulder pads (note the unhappy face).
This was just a muslin (phew), and my fabric choice (light weight fabric from the clearance table at Spotlight) was probably, if the truth be hold, not light enough.  It may have work better with a cotton voile or lawn.
With regards to sizing, there was only one measurement – bust.  I was between sizes and I went with the smaller one.  From the photo you can see that the finished top was way to big for me.  The armholes are very low, and if I lift my arms there is a lot on show (for obvious reasons I haven't photographed this).
Do I try and make this same top in a size or two down?  I think not.  I'm just going to move onto the next pattern…
Interested in my copy of this pattern?  Let me know and I'll send it your way.  Did I mention I'm a tracer not a cutter?  Yep, the pattern is still intact.  I'd even be happy to post the wadder with it (if you want it).  First in best dressed (pardon the pun!).